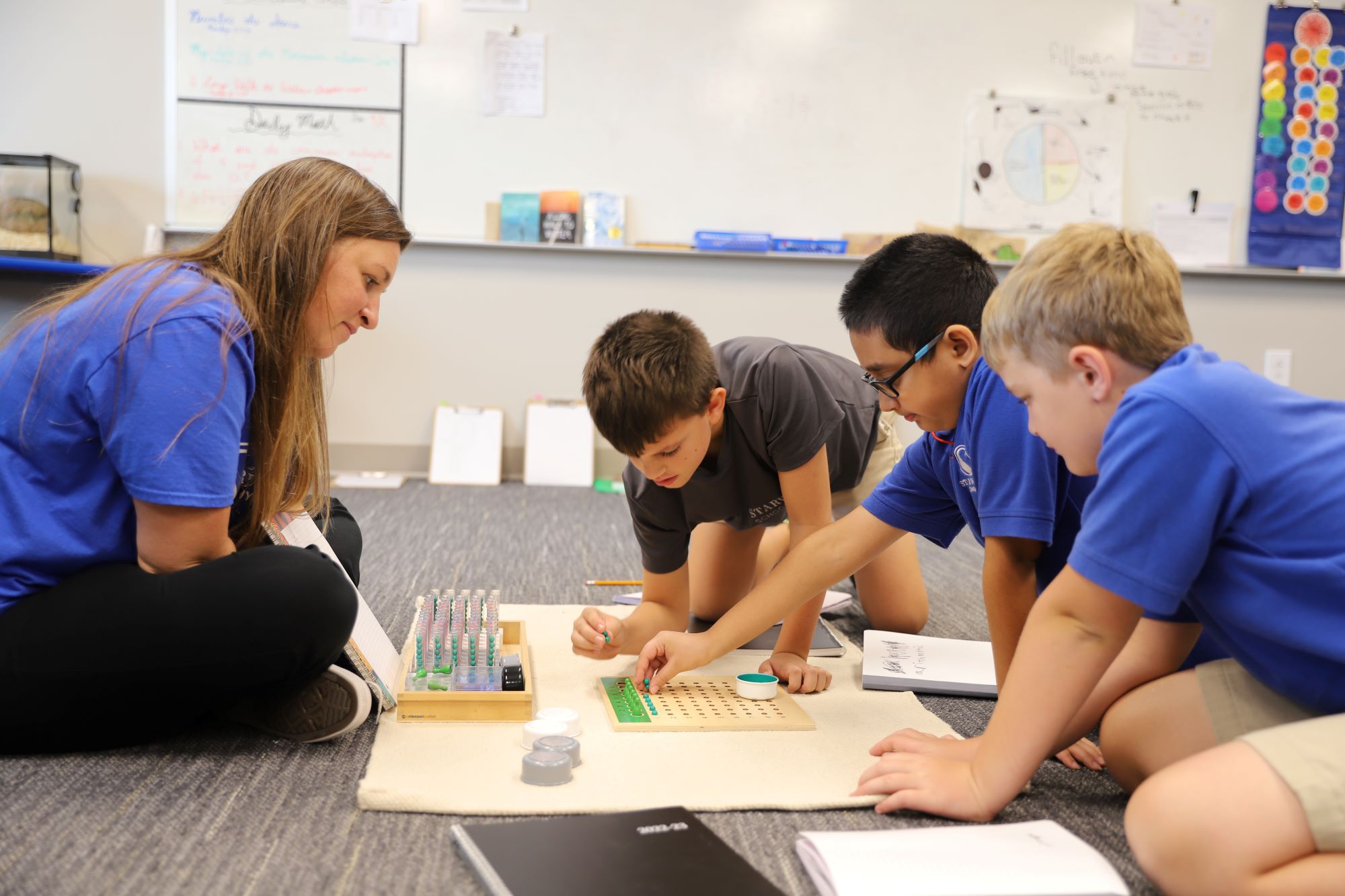 Our upper elementary students—ages 9 – 12—seek a deeper understanding of the world and their place in it.
Subjects remain interwoven through history, art, math, astronomy, botany, zoology, chemistry, geography, language, physics and geometry, and students create meaningful multi-disciplinary work and are passionate about their interests. We provide an environment where children are engaged in their education, feel safe to learn, and are able to communicate their needs and feelings with the teaching staff and their peers. Our students move on to middle school as happy, curious, kind children ready to shine academically and socially.
Because there is not a rigid schedule that the whole class must follow, your child can focus intensely on their self-chosen work, with minimal interruption.
Curiosity is championed in upper elementary, and your child is encouraged to explore concepts to a level of detail only limited by their imagination.
By mirroring your child's natural need for social exploration, we give lessons in small groups and encourage children to work with a variety of classmates on follow up projects and conduct research into subjects of intense interest.
Engaged Learning
Each student is provided a wide variety of opportunities in experiential learning that balances the pursuit of individual interests with risk-taking in new arenas.
Community
By working in highly collaborative environments, students learn about and from one another, helping each student grow into a more empathetic, understanding, and well-rounded individual.
Learning Without Limits
Students study both broadly and deeply, covering many subjects not attempted in conventional schools.
Entrepreneurship
StarMart is a micro-economy that helps prepare students for the real world by incorporating academic subjects with building responsibility, confidence, project management skills, collaboration and financial literacy.
Learning to listen to others 

Understanding diverse perspectives

Autonomy
Responsibility

Intrinsic motivation

Test-taking skills

Empathy
VISIT US
See our upper elementary classrooms in person!
Click the link below to register for one of our upcoming tours.