Who We Are
Welcome to Starwood Academy of Frisco, where learning sparks awe, inspires big questions, and creates meaningful connections across concepts.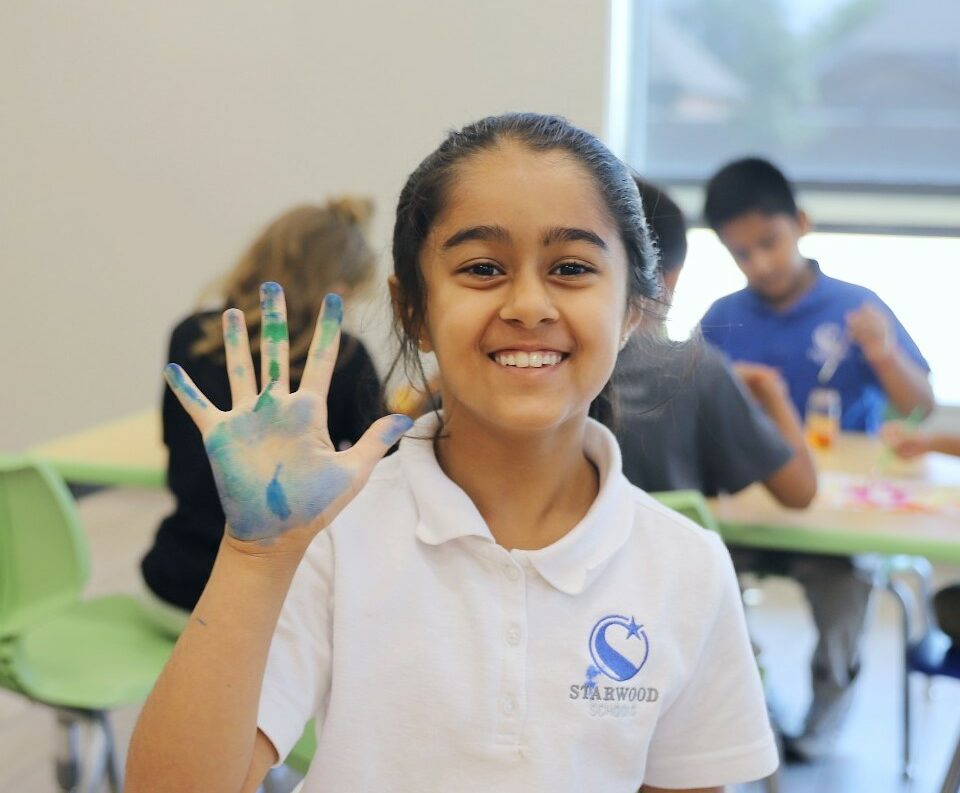 OUR MISSION
Starwood Academy of Frisco is a learning community composed of children, their families & a dedicated team. Our program provides excellent Montessori instruction for students ages 18 months to 15 years old. While a strong academic curriculum is our foundation, the school's ultimate goal is to help students develop a love of learning & passion for individual growth that lasts throughout their lives.
STARWOOD'S
VISION
We provide a robust Montessori platform that creates opportunities for all learners to discover their Cosmic Task and reach their full potential.
FOUNDED
Starwood Academy of Frisco has offered an authentic Montessori education to the Frisco community since 2000.
CORE VALUES
A Vibrant Community
All are welcomed and celebrated at Starwood Academy, where diverse backgrounds, experiences, and perspectives build our vibrant community, and open communication and intercultural awareness create global citizens.
Excellence in Education
Our commitment to delivering the highest quality Montessori education to our students, creating meaningful partnerships and authentic connections with our families, and providing opportunities for personal growth and professional development to our talented team ensure Starwood students graduate as prepared achievers.
Lifelong Learning
By inviting students to question the status quo and providing an environment that encourages curiosity, freedom, and independence, we instill a love of learning that transforms students into inspired innovators.
A Love of Life
We appreciate life and the time we have together, and we approach our world with awe and wonder – because we know that learning, being with friends, and living with purpose creates joyful learners.
Respectful Relationships
We see value in ourselves and those around us and operate with integrity by being true to our word. Living by the Golden Rule – treating others as we would like others to treat us – helps us become respectful collaborators.
ENROLLMENT
350 students enrolled – and counting!
CHILD : TEACHER RATIOS
Toddler: 7:1 Primary: 12:1 Elementary: 12:1 Middle School: 10:1
LOCATION
Starwood Academy of Frisco is located in the emerging community of Frisco, TX. The campus is conveniently accessible from the Dallas North Tollway and close to many of Frisco's major employers.
SCHOOL DAY
Open year-round with convenient hours of 7 a.m. – 6 p.m.
MONTESSORI CREDENTIALED
100% of administrators have Montessori credentials at one or more levels.
TEACHERS & TEAM
50 teachers and team members. 75% of our Elementary and Middle School guides at Starwood Academy of Frisco have advanced degrees.
NO RELIGIOUS AFFILIATION
The largest secular private school in the Frisco area.