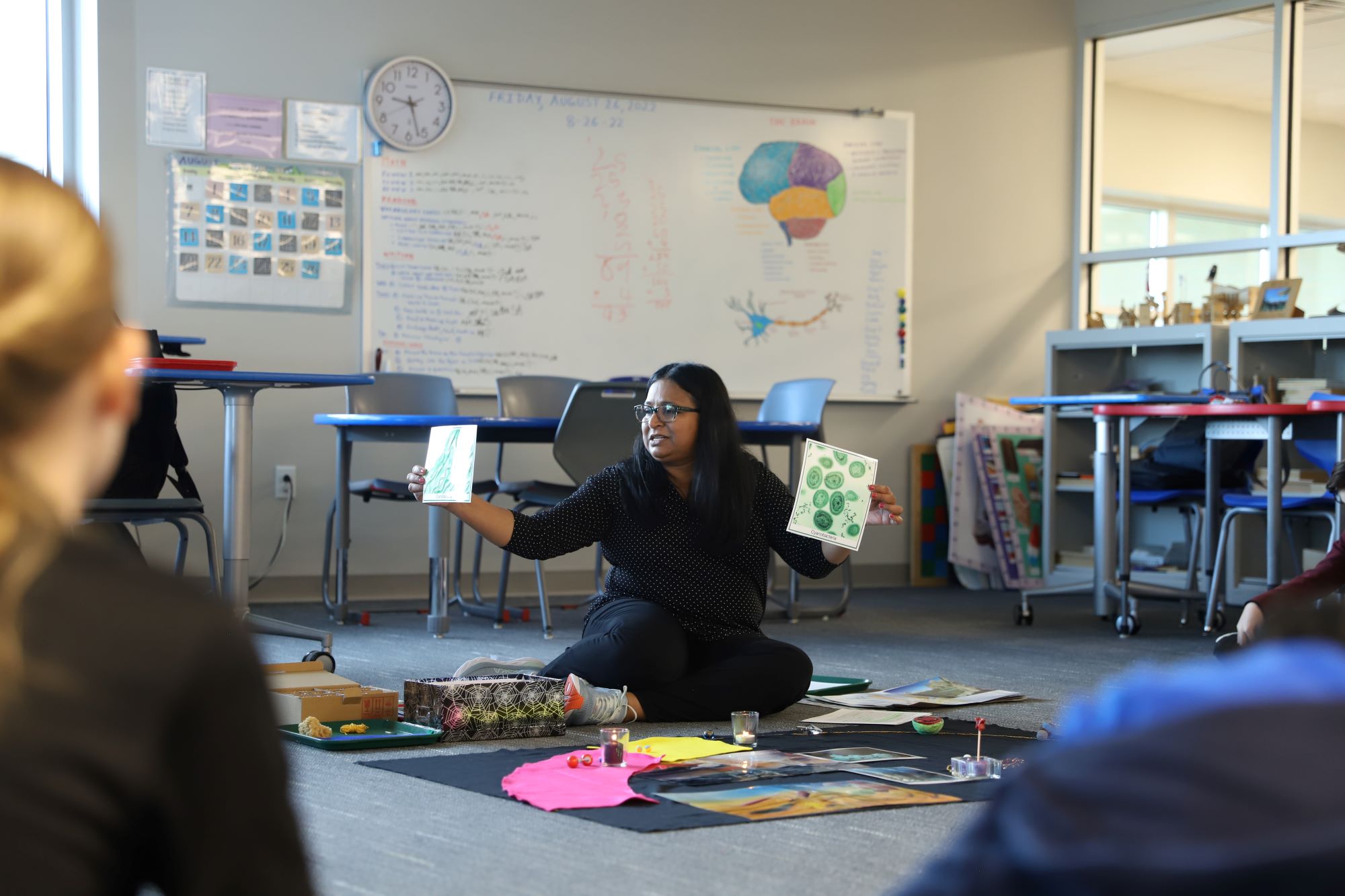 Our unique, thoughtfully designed middle school program integrates Montessori pedagogy with developing trends in the latest educational research.
Our program facilitates the adolescents' meaningful connection to the world. Students work through five curriculum cycles, each with a unique focus and in-depth approach featuring group projects, independent research, and critical thinking activities. It fosters each student's creation of a healthy, holistic and strong sense of self, preparing them both academically and socially for high school and beyond.
Students create their own opportunities to take action through community service projects. They become better problem solvers, gain a greater sense of responsibility and learn that their actions can make a difference.
Students develop organizational skills—time management, goal setting, note-taking, prioritization, and more—that prepare them for success.
Our program meets the unique needs of adolescents with the ultimate goal of preparation for life.
More Than Just Academics
Starwood students learn the life skills that research shows builds successful learners. Topics include public speaking, health and wellness, and more.
Community
Learning extends beyond the classroom walls to encompass the collective goals of exploration, interaction, investigation, and service to the larger community.
Connection
Students participate in many field studies, traveling to the museums and learning first-hand about global engagement during a week at the Montessori Model UN in New York City.
Internships
Students explore their passions and spend a week shadowing a business in the community. This program allows students to test-drive their career interests in a safe and supportive setting.
Entrepreneurship
StarMart is a micro-economy that helps prepare students for the real world by incorporating academic subjects with building responsibility, confidence, project management skills, collaboration and financial literacy.
Confidence

Understanding diverse perspectives

Entrepreneurial thinking
Teamwork and community

Organization and time management

Creative thinking and problem solving
VISIT US
We invite your to experience our middle school community for yourself!
Click the link below to register for one of our upcoming admission events.