Many people know Maria Montessori is acclaimed for her educational method that builds on the way children learn naturally. But what most people don't know is that she originally studied medicine and didn't transition into education until later in her career. Check out the blog below for other things you may not know about the remarkable life of Maria Montessori.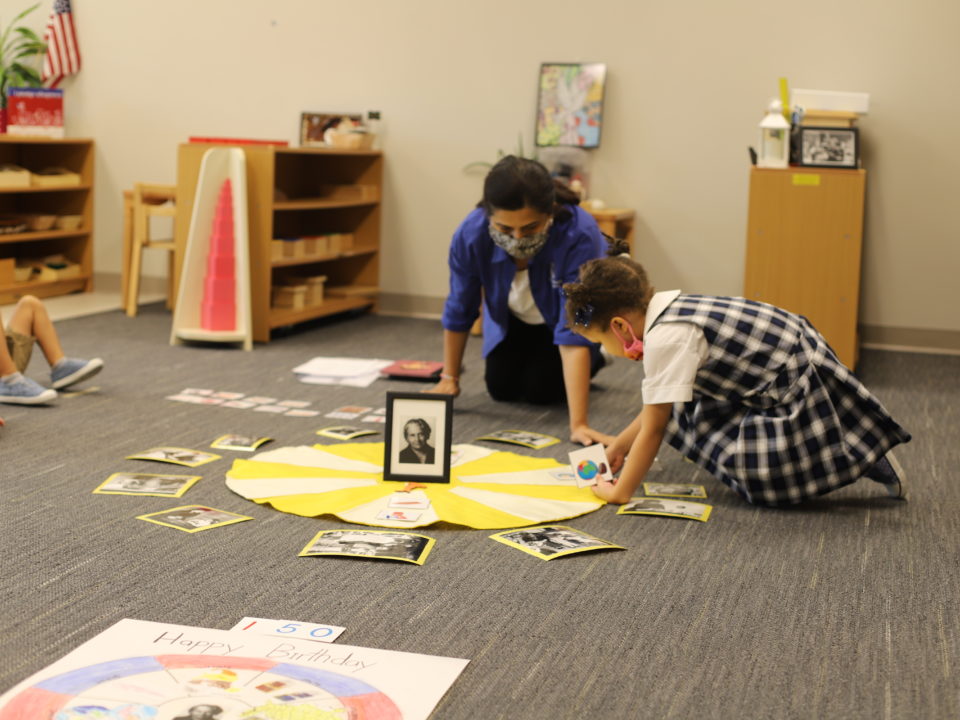 1. She was one of the first female doctors in Italy.
Maria Montessori always had great aspirations and broke many barriers throughout her life. She was the first woman from the University of Rome to graduate with her doctorate and became one of the first female doctors in Italy. She received her degree in July 1896.
2. The Pope endorsed her for medical school.
Since women were not allowed to enter medical school, the universities denied Maria Montessori's application. She was only accepted into the University of Rome after Pope Leo XIII endorsed her.
3. She was a life-long social justice activist.
From overcoming gender discrimination in medical school to advocating for children with disabilities, Maria Montessori worked to break down stigmas surrounding gender, class and disability. She joined the women's rights movement soon after beginning her career in medicine. During her time in the medical field, she became known for the respect and attention she showed people from all social classes.
4. Her passion for education came from working with children in asylums.
While Maria was working as a surgical assistant at the Santo Spirito Hospital in Rome, she would visit asylums for children with mental disabilities. During these visits, she realized that the children's environment did not support their education or wellbeing. Maria began to take a great interest in this and read all available literature centered around children with learning differences. From there, her work gained traction, and Maria received invitations to speak at prestigious events where she supported her theory that the lack of a sufficient environment for children with mental and emotional disabilities was a cause of their misbehavior.
5. Maria Montessori established the first Montessori school to help stop vandalism.
At the beginning of the 21st century, Rome was in a period of rapid expansion. This growth led to some overzealous developers who eventually went bankrupt, leaving behind half-finished projects. Wealthy banks invested in one of these projects in the San Lorenzo district and converted it into affordable housing for low-income families. With both parents working, the children in these apartments ran around unsupervised among the newly completed buildings. The developers then reached out to Maria Montessori and asked her to find ways to occupy the students. This led to the opening of the Casa Dei Bambini in January of 1907.
6. She lived through a pandemic.
Maria Montessori lived through the second deadliest pandemic recorded, the Spanish Flu, which circulated the globe from 1918-1919.
7. She worked with Gandhi in India.
Before World War 2, Maria Montessori's revolutionary teaching method had taken the world by storm and hundreds of Montessori schools opened. This all came to a halt at the start of the war. All the Montessori schools in Italy and Germany were closed and Maria was forced to leave her home in Barcelona and live in England. When a 3-month speaking tour in India turned into a 7-year house arrest, Maria had the opportunity to meet and work with important Indian leaders like Gandhi, Nehru and Tagore.
8. Maria Montessori was nominated for the Nobel Peace Prize three times.
Due to her contributions to education and child development, Maria Montessori was nominated for a Nobel Peace Prize three years in a row, 1949, 1950 and 1951.
Continuing Maria Montessori's legacy, Starwood Academy of Frisco offers an authentic Montessori education for students in the Frisco area. Our Montessori credentialed guides are privileged to witness countless children achieve a sense of personal empowerment and a strong work ethic at our Montessori school. Contact us at (972) 885-8585 or submit an inquiry for further information about our approach to private education.