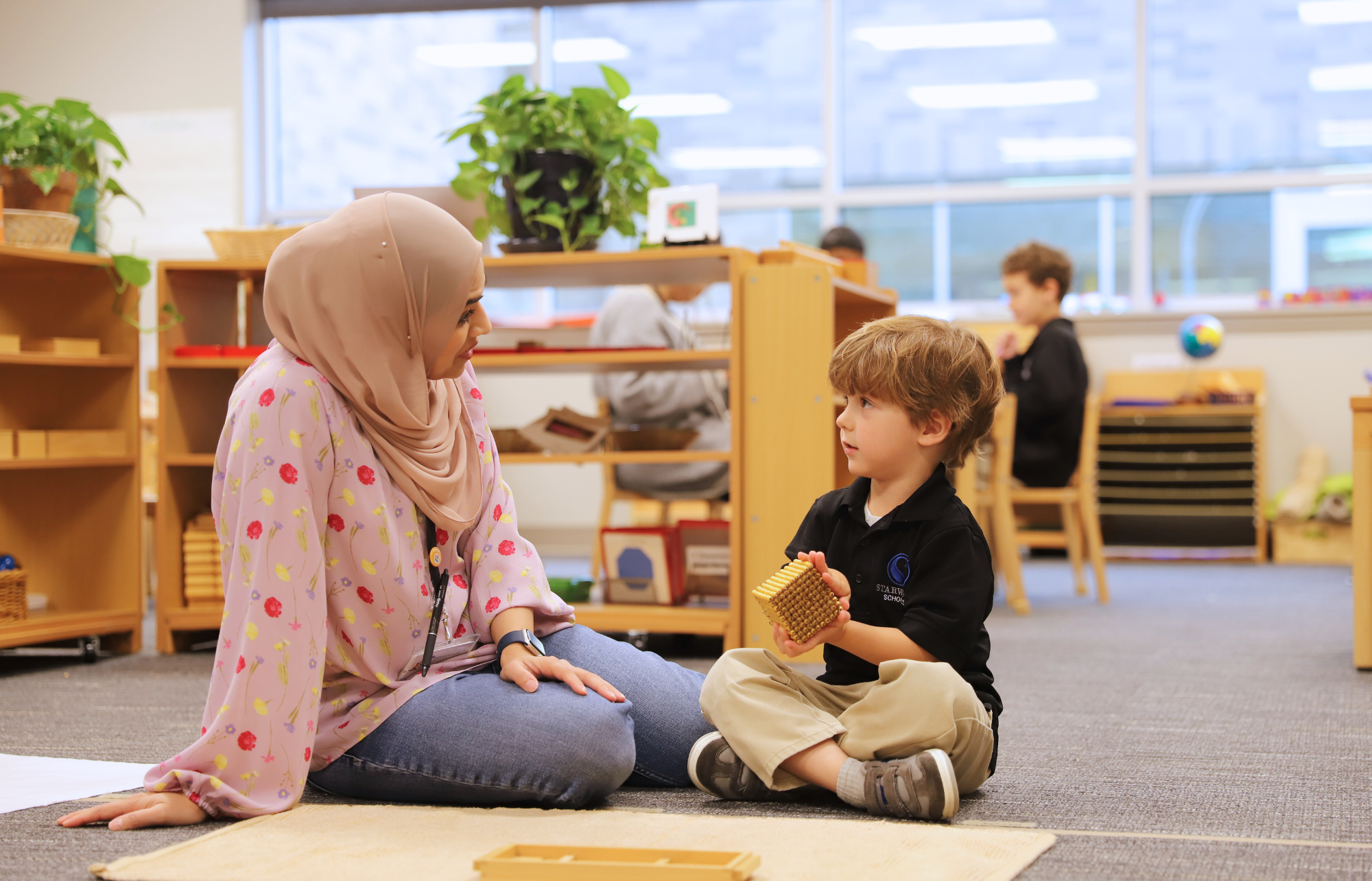 From three – six years old, children begin to consciously absorb their environment through active exploration of their surroundings and the materials placed within them.
At Starwood Academy of Frisco, students are free to choose work the guide has presented to them in the areas of practical life, sensorial, mathematics, and language, encompassing culture, art, music, geography, and more.
Students are guided by their curiosity and have the freedom to explore their interests.
Starwood classrooms provide conscious situations and scenarios that focus on practicing kindness, tolerance, empathy and self-regulation.
Your student will begin to find their sense of self and grow confident in their abilities by completing the three-year cycle in Primary.
Experiential Learning
Students learn best by doing. We focus on experiential work that creates deep understanding and has real relevance to students' lives.
Community
With students engaged in individual or small group learning, a larger classroom size means more children to work with and learn from.
Breadth & Depth
Students start developing their interests and are provided opportunities to explore all aspects of a subject.
Individualized
Learning isn't dependent on what the rest of the class is doing. Lessons are individualized based on the observations of guides.
Leadership
By their Kindergarten year, students gain independence and confidence through social connections with the school community and team-building activities.
Empathy

Responsibility

Persistence
Teamwork

Communication

Confidence
VISIT US
Experience the joy of our primary classrooms in person!
Click the link below to register for one of our upcoming tours.