By the third year of the primary program, the kindergarten year, students are viewed as leaders by the younger children. This year is a foundational experience when children become self-possessed learners, confident in their abilities. Students emerge as leaders, benevolently sharing their skills with their younger peers.
At Starwood Academy of Frisco, our credentialed Montessori guides support this formative year through a program exclusive to our school, the Primary Leaders Club.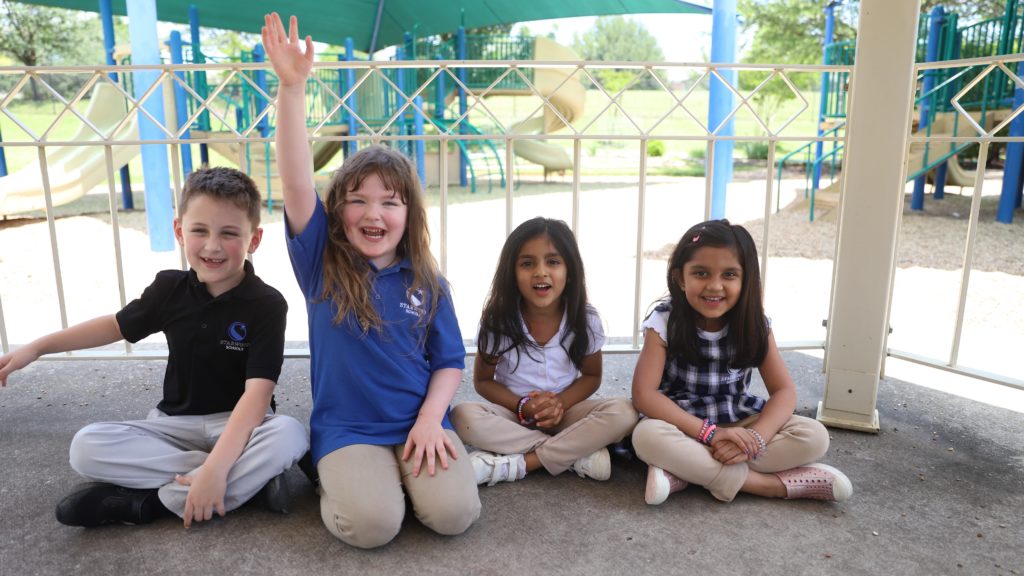 What Is The Primary Leaders Club?
Primary Leaders Club, or PLC, is how we distinguish five and six-year-olds in their third year of primary. It is a name that all toddler and primary-age students recognize and admire since they have observed older children role model the program.
Five to six-year-old students in Montessori preschool naturally have many opportunities to become classroom leaders and usually take them on eagerly. Your child may take on roles in providing lessons and modeling behavior to younger students, leading story times or group activities, or taking on additional responsibilities for classroom management.
Primary Leaders Club students gain independence and confidence through social connections with the school community, team-building activities, and preparing for the next stage in their Montessori journeys.
Social Connections Between Peers
PLC students from each primary classroom join together for monthly meetings. Through discussions, students develop skills like:
Communication
Collaboration
Teamwork
In the traditional kindergarten setting, children have few opportunities to develop interpersonal and intrapersonal skills such as empathy, active listening, and emotional intelligence. All of these skills prepare students for elementary school and life.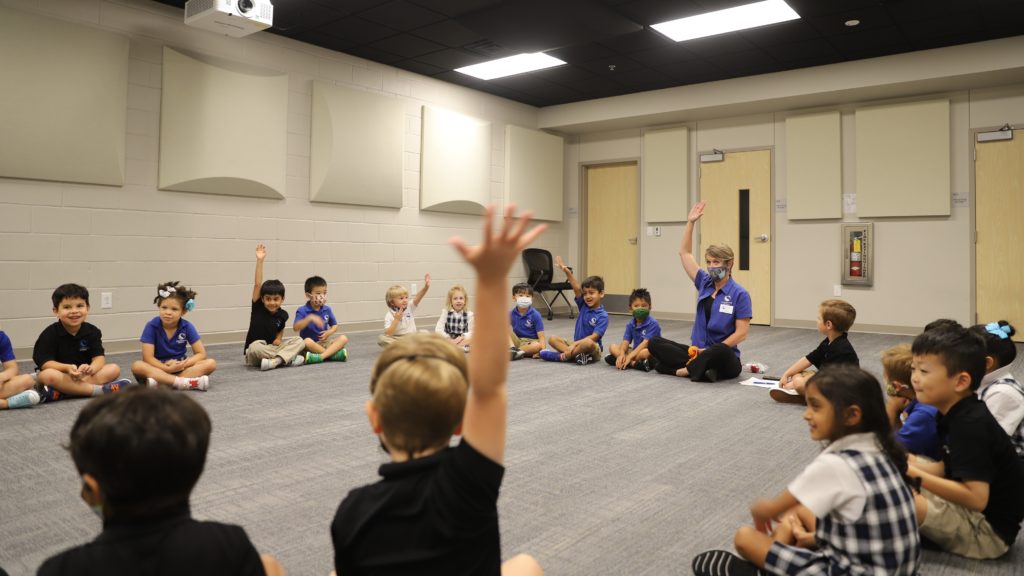 Leadership and Team-Building Activities
The Primary Leaders club program provides students with opportunities to demonstrate leadership skills beyond their classroom, including:
Read books to younger students in the toddler classroom to develop fluency in reading and a sense of pride in their ability.
A pop-up store that sells trinkets to raise money for school community projects throughout the year. This valuable opportunity offers lessons about money and how they can contribute to their community. 
Participate in numerous art projects and presentations with other Starwood students.
These activities help PLC students feel connected to the broader school community.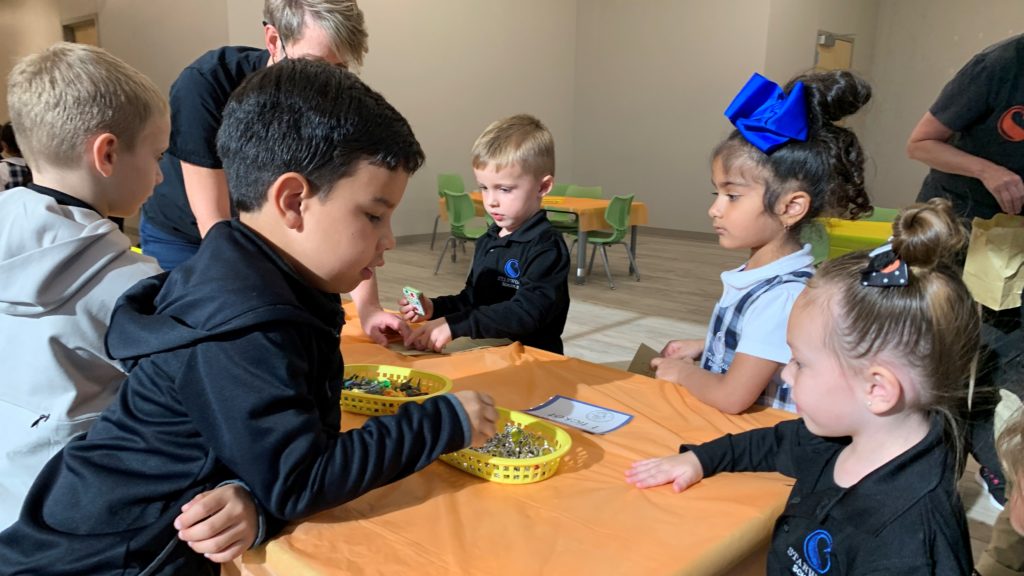 Prepare for the Next Stage of Their Montessori Journey
Primary Leaders Club and lower elementary students connect in several ways, including:
Pair with a lower elementary reading buddy.
During the Q&A session, PLC students ask an elementary student panel about their classrooms to prepare for the coming school year.
Play on the elementary playground.
During Move-Up Monday, PLC students get an inside look at the next level by spending a day in a lower elementary classroom.
Our Primary Leaders Club students begin their elementary years with a vibrant curiosity and excitement about making new friends and learning new things.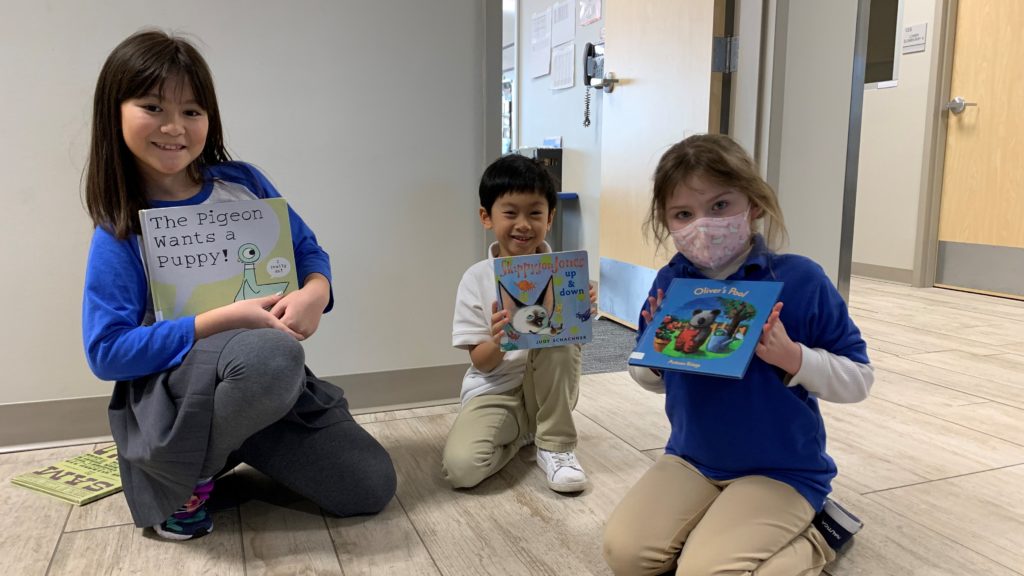 Beyond Academic Achievement
Students in the third year of the Montessori primary cycle acquire much more than accelerated academics. Students develop a high degree of self-confidence, independence, and enthusiasm for the learning process that prepares them to become future leaders in the world.
To learn more about a private school education in Frisco, Texas that develops the qualities of successful leaders, contact our admissions team by inquiring online or calling (972) 855-8585.